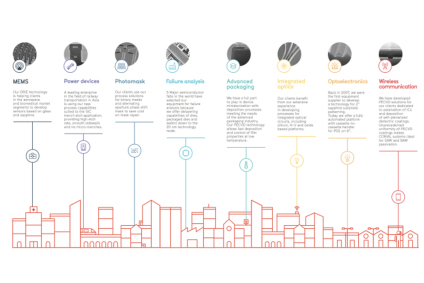 CORIAL tools can be used for many applications, learn more with this infographic Our clients can rely on us to widen their range of possibilities and reduce their process development time, backed by our expertise in process development for specialty semiconductor...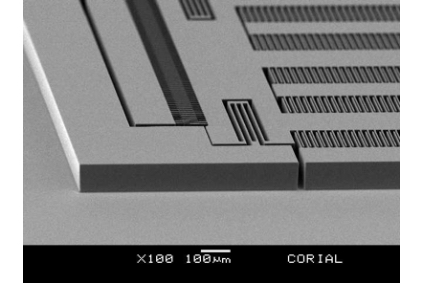 Our Process Team has recently developed a process recipe for deep etch of silicon-based MEMS structures on SoI wafers. Process recipe This new recipe confirms the capability of our Corial 210IL ICP-RIE etch tool to achieve deep Si etching and at the same time to...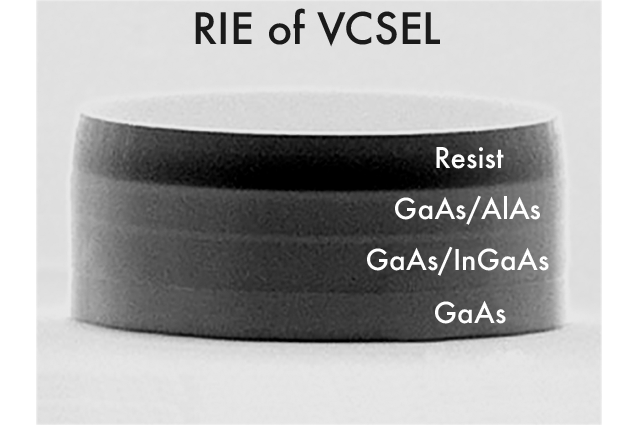 For VCSEL and laser diode bars used in medical applications, CORIAL 200 Series ICP-etch system delivers high uniformity and best-in-class etching reproducibility. An equipment optimized for VCSEL and laser diodes CORIAL 210IL ICP etcher enables volume production of...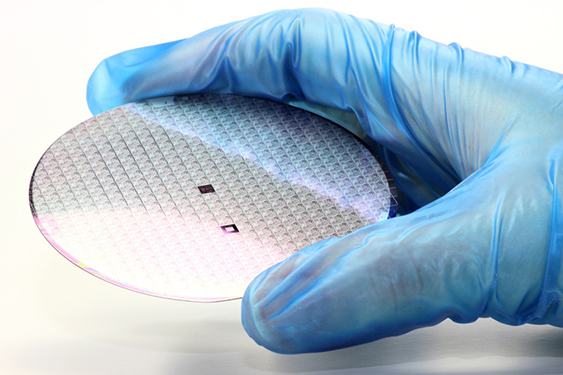 We are delighted to announce that a major Fabless company has selected CORIAL to equip its IC Failure Analysis lab in Asia. Differentiated technology for Failure Analysis The Corial 200I ICP system offers polymers and silicon-based compounds delayering capabilities...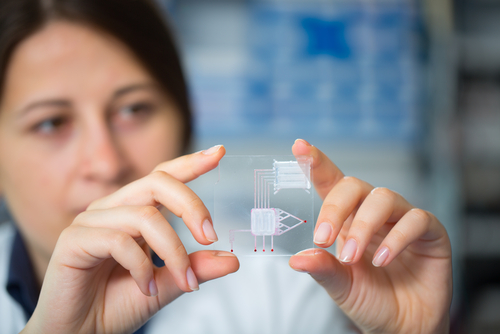 CORIAL announces the availability of glass DRIE process using a new generation of 200 mm ICP-RIE equipment. CORIAL's new process for glass DRIE Glass is an attractive material for MEMS devices, and it is typically used for fabrication of optical microsystems, lenses...