The only control software that broadens conventional tools' process capabilities to enable time-multiplexed processes such as the Bosch Deep Reactive Ion Etch (DRIE) process, and Atomic Layer Etch or Deposition processing (ALE, ALD).
CORTEX® Pulse control software in brief
CORTEX® Pulse software is an add-on to the Advanced Process Control Software used with CORIAL systems.
CORTEX® Pulse can control and pulse (simultaneously and independently) all process parameters, including gas flow rate, working pressure, RF power, and ICP power.
CORTEX® Pulse software can be configured for new systems, and is available as an upgrade for CORIAL systems already installed at customer sites. It is compatible with both ICP-RIE and PECVD systems.
CORTEX® Pulse, combined with the appropriate electronic controller, delivers rapid process step switching, from 10ms up to 1 min for a single process step. This feature gives customers many options to precisely control etch processes.
CORTEX® Pulse is the ideal process control software for academics, and especially for researchers targeting advanced device manufacturing. CORIAL is the first company to offer enhanced functionality – from continuous to pulsed processing – in one tool, at a reasonable price.
Key benefits
SIMPLE-TO-USE GRAPHICAL USER INTERFACE
CONTROL OF DRIE-BOSCH, ALE, AND ALD PROCESSES ON CONVENTIONAL SYSTEMS
FLEXIBLE SOFTWARE FOR ADVANCED IC DEVELOPMENT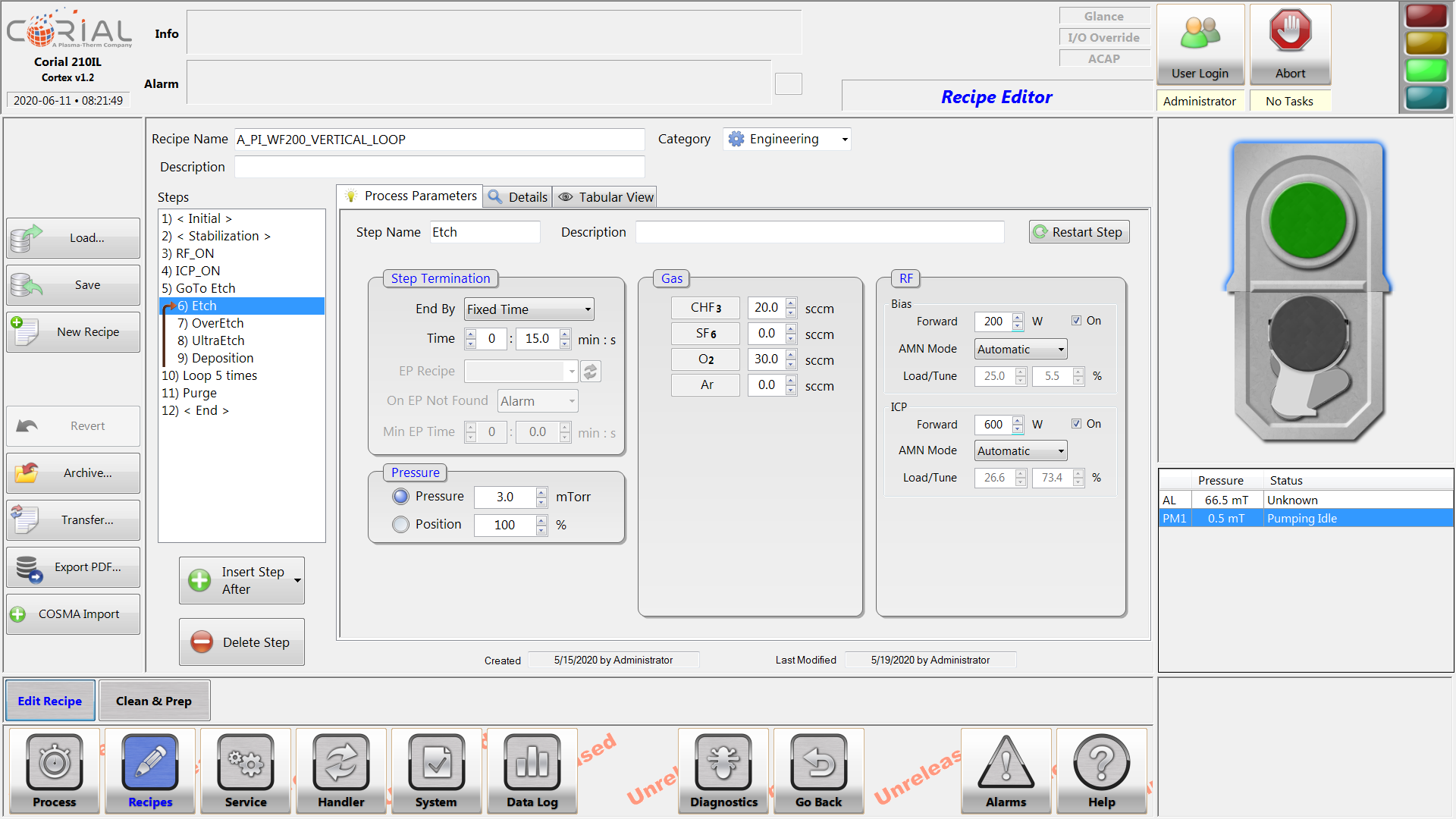 Process editing
Quickly create, optimize, and customize new process recipes with time-multiplexing.
CORTEX® Pulse features intelligent process control, using not only the standard "SET to" and "RAMP to" functions, but also an added "PULSE" function.
CORTEX® Pulse controls and pulses any process parameter (such as gas flow rate, RF and ICP power, working pressure, etc.), with a minimum pulsing period of 10 milliseconds.
Edit, store, use, and duplicate process recipes with the CORTEX® Pulse unique user interface.
Process adjustment
Use CORIAL's exclusive interactive process control and editing to quickly optimize and fine tune your time-multiplexed recipes.
Perform diverse actions while running processes, such as pulsing any process parameter, toggling ICP power (On / Off), or transitioning to a different step.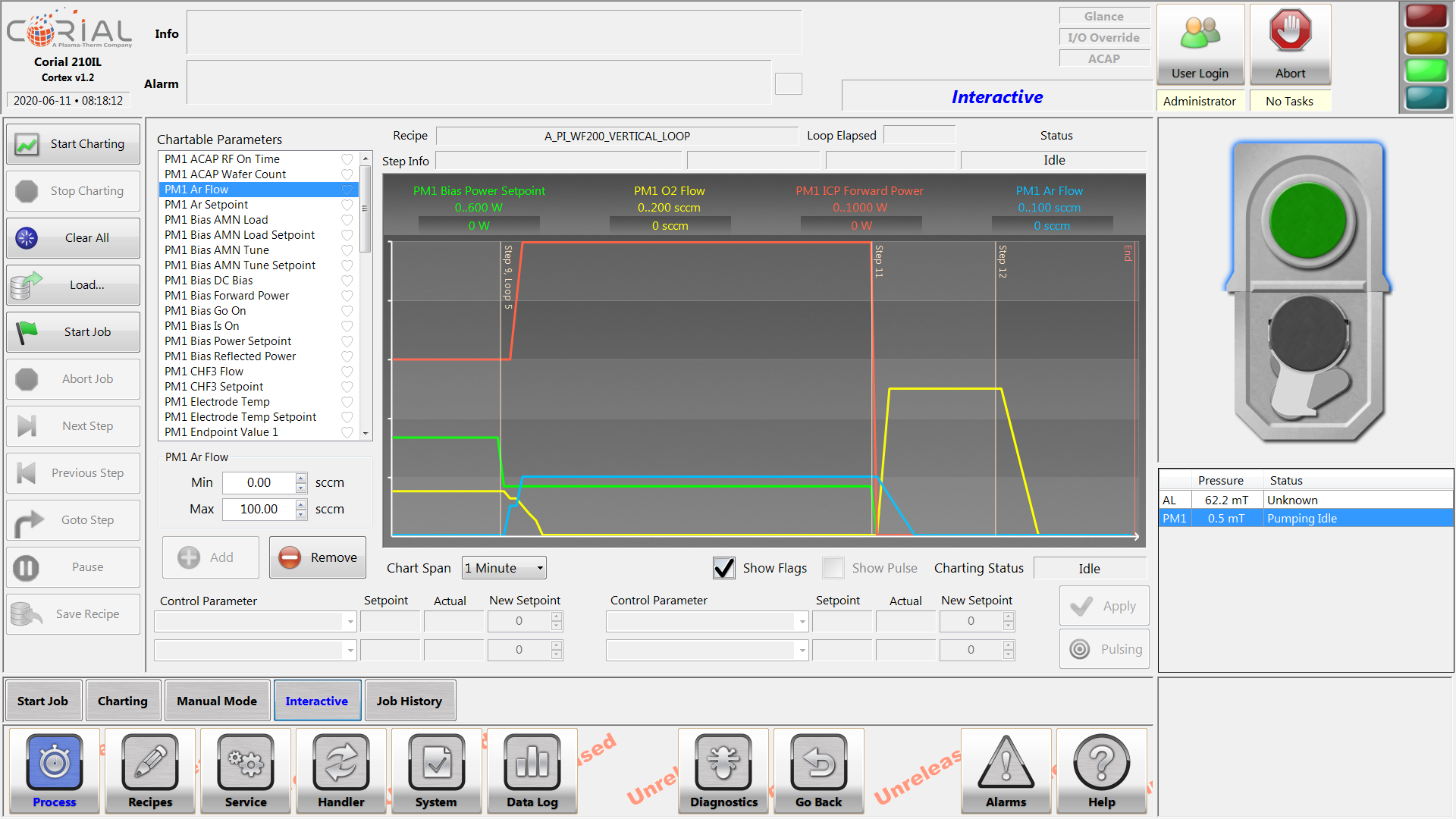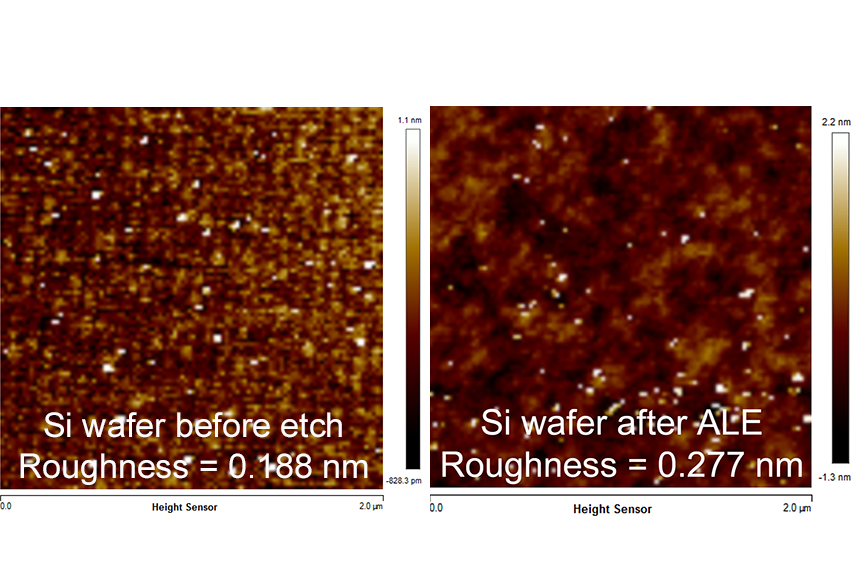 Control of atomic scale etching