Etch and deposition processes meeting the needs of the growing 3D-IC advanced packaging industry
Advanced Packaging market overview
Driven both by the diversity of functions integrated into modern consumer products, and the Internet of Things (IoT) that demands high computational power and data exchange rates, the semiconductor industry needs electronic devices with smaller form factors, reduced production costs, greater integration of functions, and low profiles packaging.
Over the past years, new integration platforms have emerged; of particular interest are 2.5D and 3D-IC wafer level packaging. These technologies enable multi-die stacking, and are growing in demand, as indicated by their increasing market adoption. 2.5D and 3D integration employ advanced packaging technologies, including Through-Silicon Via (TSV), Cu pillars, interposers, and the recent requirement for glass DRIE.
CORIAL solutions
CORIAL's novel technologies enable Through-Silicon Via (TSV) etching with high mask selectivity and tight profile control. We implement the TSV process using our conventional 200 mm ICP-RIE product together with COSMA Pulse, CORIAL's latest process control software. COSMA Pulse offers the unique capability to pulse the bias power using a simple software setting.
CORIAL's ICP-RIE tools deliver fast silicon etch rates and are also perfectly suited for via reveal process.
The plasma enhanced CVD technologies developed by CORIAL rapidly deposit dielectric materials with superior film properties and a high degree of conformality over 3D structures.
CORIAL Advantages
R
Equipment scales easily from R&D to volume production for up to 300 mm wafers
R
Silicon and glass DRIE capability on conventional ICP-RIE equipment
R
Processes for low temperature PECVD deposition
Etch processes
For advanced packaging applications, CORIAL delivers etch processes compatible with substrates up to 300 mm.
We have broad experience processing a wide range of materials with precise control of the etch profile, fast etch rates, and excellent etch uniformity.
High aspect ratio etch process (3D TSV)
Etch depth 50 µm – 200 µm
Etch rate > 3 µm/min
Selectivity vs. PR mask > 180:1
High aspect ratio etch process (glass pillars)
Etch depth 80 µm
Etch rate 0.6 µm/min
Selectivity vs Ni 25:1
Deposition processes
The Advanced Packaging industry requires deposition of conformal dielectric layers of various thicknesses and on different aspect ratio structures. CORIAL delivers processes that ensure tight control of film stress, from tensile to compressive, and at fast deposition rates without any compromise in deposition uniformity, or film quality (low BOE etch rates for SiO2, low KOH and TMAH etch rates for Si3N4). CORIAL also offers low temperature PECVD processes for nitride and oxide films.
Our equipment provides flexibility, with many handling options and substrate loading configurations. Additionally, all our PECVD systems, with pressurized reactor design,deliver efficient in situ plasma cleaning without the need for manual cleaning of the reactor.
Products
Corial 210IL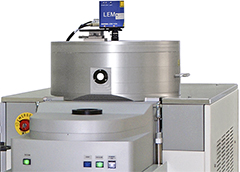 ICP-RIE etch system with load-lock for R&D
Fast etch rates for silicon, oxides and polymers
Bosch process for silicon, and deep etch of hard materials in the same reactor
Corial D250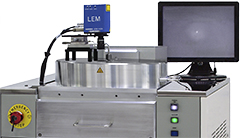 PECVD system for R&D and low volume production
Complete reactor cleaning with in-situ plasma
High quality SiO2, Si3N4, SiOF film deposition
Corial D250L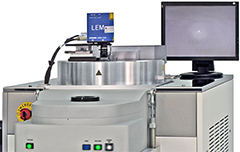 Same capabilities as Corial D250, plus vacuum load-lock for higher throughput
Corial 360IL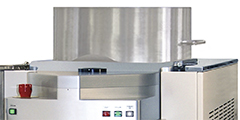 ICP-RIE etch system for 24/7 production environment
Load-lock for batch sizes up to 7 x 100mm wafers
Fast etch rates for oxides
Corial D350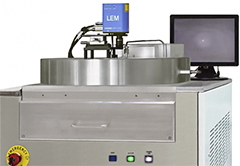 PECVD system for 24/7 production environment
Manual loading for up to 300 mm wafers
High quality SiO2, Si3N4, SiOF films deposition
Corial D350L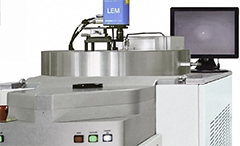 Same capabilities as Corial D350, plus vacuum load-lock for higher throughput
Corial D500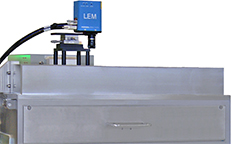 Very large area PECVD deposition system
High throughput: 104x2'' ; 25x4'' ; 9 x 6'' or plates up to 500 mm x 500 mm