Superior film density and purity
Plasma Enhanced Chemical Vapor Deposition (PECVD) is a hybrid CVD process used to deposit thin films, where plasma energy, rather than only thermal energy, drives the reactions between excited species and the substrate. This deposition technology is applicable when it is necessary to maintain low wafer temperatures while achieving desired film properties.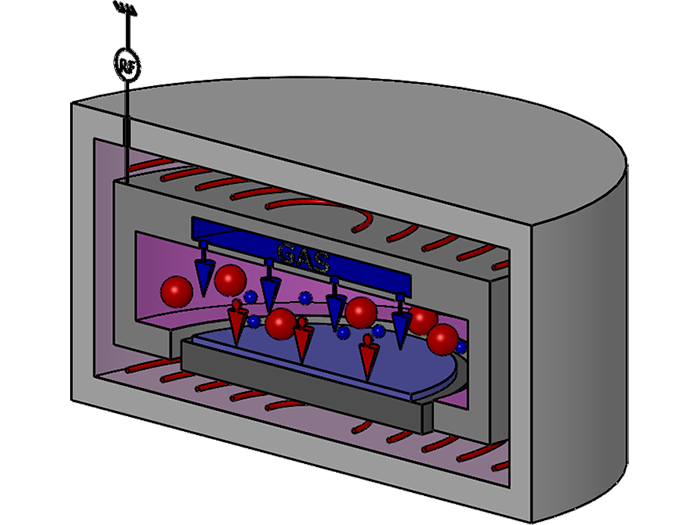 PECVD technology
Plasma enhanced CVD uses RF energy at 13.56 MHz to generate, ignite, and sustain the glow discharge (plasma) between two parallel electrodes. A precursor gas mixture is introduced in the reactor and plasma is used to create reactive and energetic species by collision.
The reactive species diffuse through the sheath to adsorb on and interact with the substrate surface, and a layer of material forms on the substrate surface.
Reaction byproducts are then pumped away by the pumping system, typically comprised of a turbomolecular pump and a dry roughing pump.
PECVD equipment
PECVD systems have a very strong position in the semiconductor industry because of their capabilities to deposit a large variety of thin films.
Featuring films with tight control of mechanical properties (stress), with the use of a single RF power source, CORIAL's PECVD tools are easy to use and offer high process reliability.
Our proprietary reactor design is key to ensuring minimum impurity levels in deposited films. Uniform gas distribution and temperature profiles result in highly uniform film properties and thickness across the substrate surface.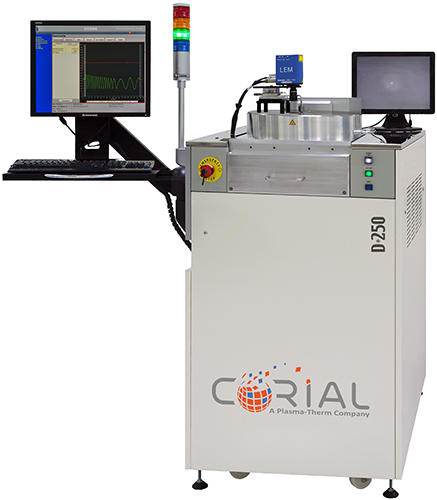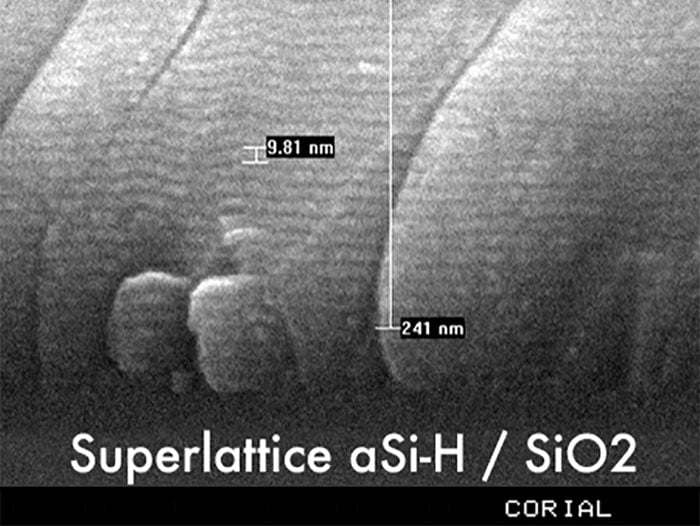 PECVD processes
PECVD technology offers many advantages for depositing thin films:
Substrate is maintained at low temperature
Good step coverage
Highly uniform film deposition
Excellent control of material properties (refractive index, stress, hardness, etc.)
Films typically deposited by PECVD include silicon oxide, silicon dioxide, silicon nitride, silicon carbide, diamond-like carbon, poly-silicon, and amorphous silicon.
These films are used in the semiconductor industry for isolation of conductive layers, surface passivation, and device encapsulation. Other applications include anti-reflective layer in optics, and dopants deposition.
Products
Corial 200 Series PECVD Systems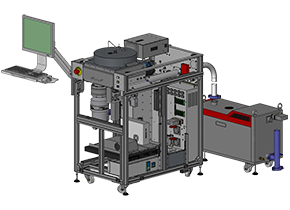 Corial D250
PECVD system for R&D and low volume production
In-situ plasma cleaning
High quality SiO2, Si3N4, SiOCH, SiOF, SiC and aSi-H film deposition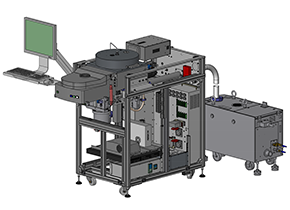 Corial D250L
High throughput (load-lock configuration)
High system uptime with in-situ plasma cleaning
High quality SiO2, Si3N4, SiOCH, SiOF, SiC and aSi-H films
Corial 300 Series PECVD Systems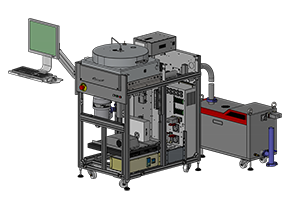 Corial D350
PECVD deposition system for 24/7 production environment
Manual loading for up to 300 mm wafers
High quality SiO2, Si3N4, SiOCH, SiOF, SiC and aSi-H films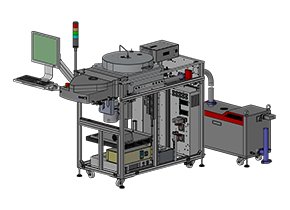 Corial D350L
PECVD deposition system for 24/7 production environment
Rapid loading/unloading with load-lock
High quality SiO2, Si3N4, SiOCH, SiOF, SiC and aSi-H films
Corial 500 Series PECVD Systems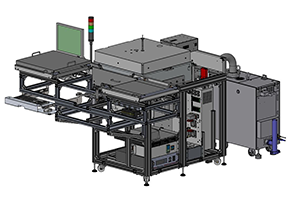 Corial D500
Very large area PECVD deposition system
Flexibility and high throughput with batch loading capability of 104x2', 25x4'', 9 x 6'', or plates up to 500 mm x 500 mm