Processing solutions for the most widely-used photonic platforms: silicon (Si), silicon dioxide (SiO2), III-V semiconductors, and lithium niobate (LiNbO3)
Integrated optics market overview
A photonic integrated circuit, also called integrated optical circuit, is a device integrating several optical components that manipulate properties of light to perform complex photonic functions. Typical optical components include optical filters, lasers, lenses, and photodetectors, which are connected via optical waveguides
The primary application for integrated optical devices is optical fiber communication. Photonic devices can also be used in markets as diverse as spectroscopy, quantum computing, data storage, and imaging.
CORIAL solutions
Optical components are manufactured with technologies similar to those of electronic integrated circuits (photolithography, film deposition and etching). Integrated optics devices can be fabricated from a variety of substrate materials including lithium niobate (LiNbO3), silicon (Si), silicon dioxide (SiO2), nitride (Si3N4), and III-V materials (GaAs, InP).
CORIAL has extensive experience in developing processes for photonics devices, either including silicon, III-V and oxide based platforms.
CORIAL Advantages
R
Processes for the most widely-used photonic platforms
R
Equipment easily scalable from R&D to volume production
R
Cost-effective solutions
Etch processes
We have broad experience processing a wide range of materials with precise control of the etch profile, fast etch rates, and excellent etch uniformity.
SiO2 etch by ICP-RIE for microlens structuring
Etch depth 20 µm
Etch rate 400 nm/min
Uniformity ±3 %
InP etch for waveguide application
Etch rate > 300 nm/min
Selectivity vs. SiN > 20
Uniformity ≤ ± 3 %
Deposition processes
Planar waveguide layers can be formed using plasma-enhanced chemical vapor deposition (PECVD).
CORIAL offers deposition products and processes dedicated to the photonic market. These include PECVD deposition of intrinsic and doped SiO2 with excellent refractive index uniformity, minimum stress, and no Si-H bonds after annealing. We also offer PECVD deposition of the cladding layer with HMDSO for good step coverage.
Our equipment offers flexibility with many handling options and loading configurations. Additionally, all our PECVD systems with pressurized reactor deliver efficient in situ plasma cleaning without the need for manual cleaning of the reactor – and no pinholes.
Cladding layer deposition for Si waveguide
SiO2 PECVD rate 140 nm/min
Refractive index 1.46
Stress -280 ± 50 MPa
SiO2 layer deposition for passivation
Deposition rate 270 nm/min
Refractive index 1.46
Uniformity ± 3%
Products
Corial 210RL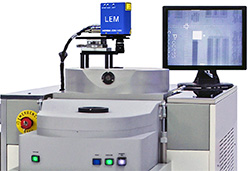 Flexible solution for reactive ion etching
Compatible with chlorinated chemistries
Silicon, silicon compounds, polymers, III-V & II-VI compounds and metals etch
Corial 210IL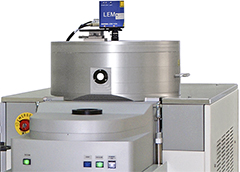 ICP-RIE etch system with load-lock
Fast etch rates for III-VI compounds
Cluster configuration for integration on the Corial PS200
Corial D250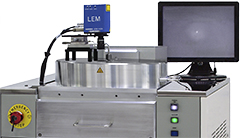 PECVD system with in-situ plasma cleaning
High and Low-temperature PECVD
SiO2, Si3N4, SiOCH, SiOF, SiC and aSi-H films
Corial D250L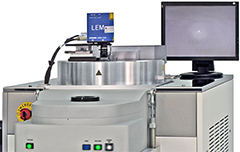 Same capabilities as Corial D250, plus vacuum load-lock for higher throughput