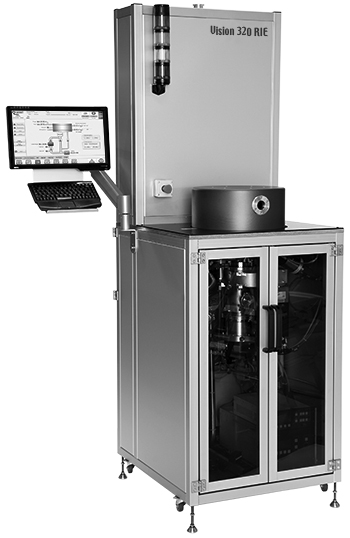 Vision Series
The Vision Series platform provides flexibility for a range of applications that includes semiconductor fabrication, material science, and failure analysis. The systems, designed and built for efficiency, reliability, and small footprint, are available in several handling and plasma processing configurations to meet customer requirements.
The Vision 300 and 400 (formerly PTI 790+) series are open-load etch and deposition systems.
The Vision product lines provide technology for etch and deposition using the following configurations:
Vision 320 RIE (Reactive Ion Etching)
Vision 420 RIE
Vision 310 PECVD (Plasma Enhanced Chemical Vapor Deposition)
Vision 410 PECVD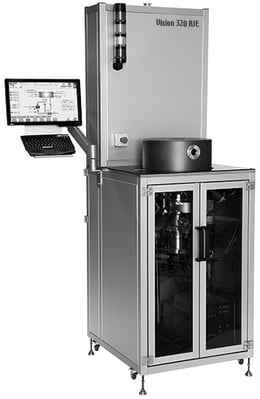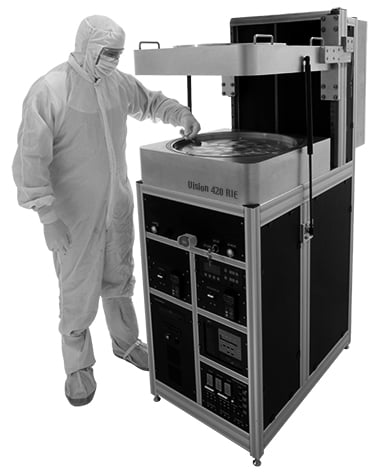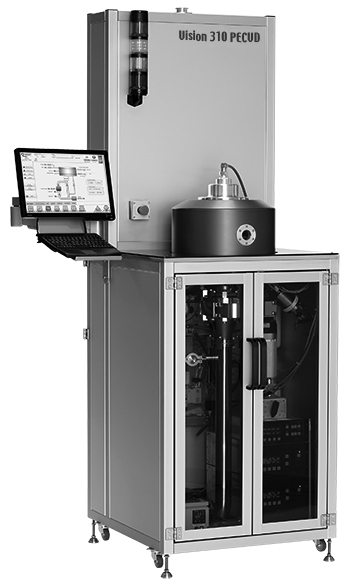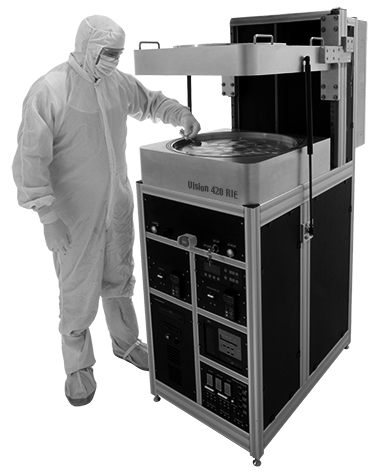 Handling
RIE and PECVD systems utilize open load or manual load arrangements
Productivity Enhancements:
Process Library: The Vision systems use well-established reactor technologies that provide reliable performance and come with guidance from a well-developed process library.

Endpoint: Both laser and optical emission spectroscopy endpoint technologies are available on Vision systems to augment processing capability.

Data Logging: Simplified data collection for sharing of process monitoring and recipe information.

Factory Communication: When enabled and combined with advanced self-diagnostic features, the systems communicate status to the factory and can assist in determining preventive maintenance scheduling and detect abnormal issues.