CORIAL tools can be used for many applications, learn more with this infographic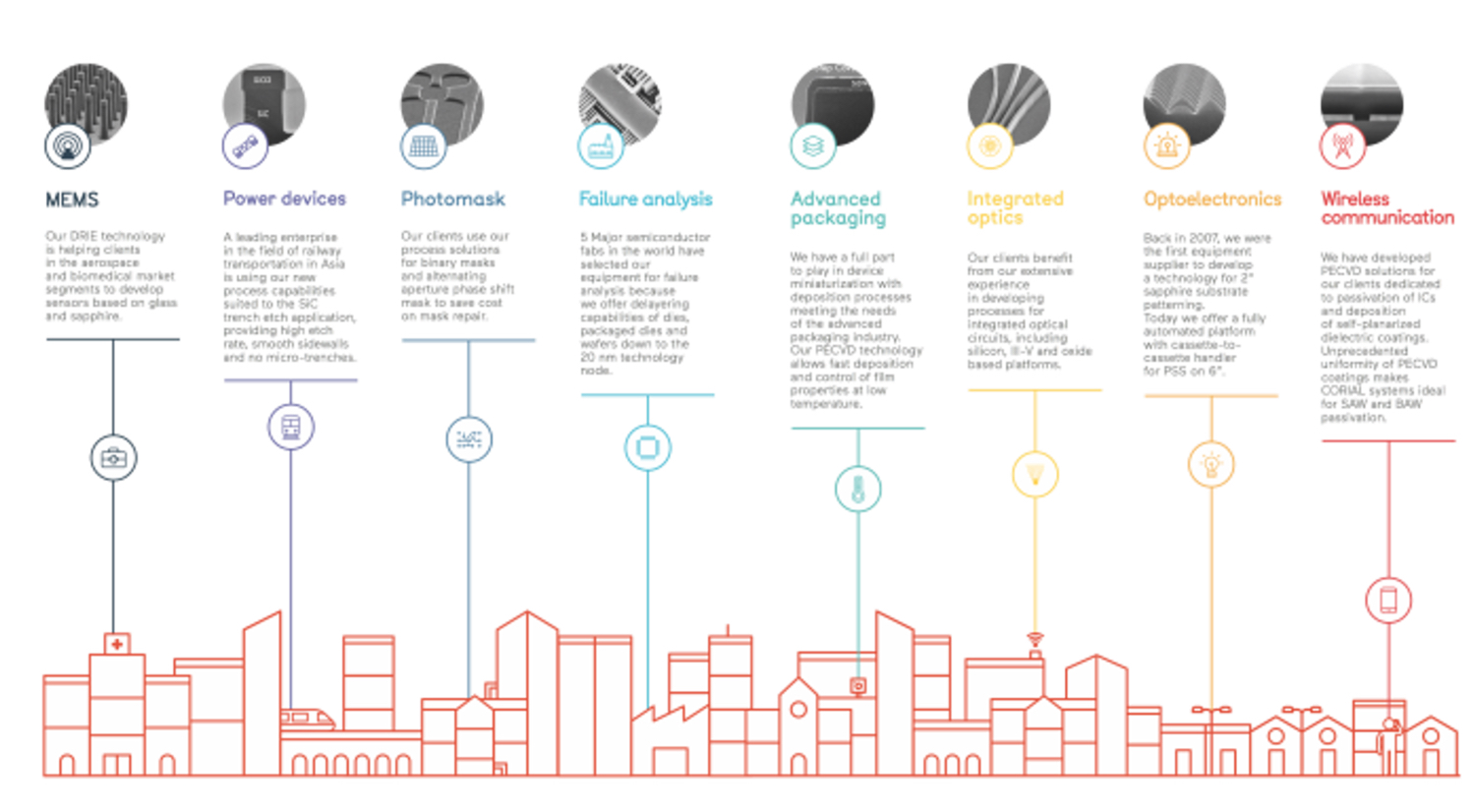 Our clients can rely on us to widen their range of possibilities and reduce their process development time, backed by our expertise in process development for specialty semiconductor markets.
We have the capability to process over 200 different materials. We have, for example, co-created processes with our clients to pattern the materials that are at the heart of modern life – from glass processing for biological sensors, to SiC for green energy and wireless communication with GaN technology.