As a provider of plasma processing solutions, CORIAL is committed to contribute to the advancement of the specialty semiconductor market.
This section introduces the partnerships and memberships CORIAL has established to reinforce its R&D activities, and to gain additional expertise, by collaborating with partners within the industry.
CORIAL memberships
Our participation in leading French and international high-tech networks ensures that CORIAL is always up-to-date regarding current trends in markets and technologies.
CORIAL's innovations are customer driven and make our products comply with the requirements of the specialty semiconductor market.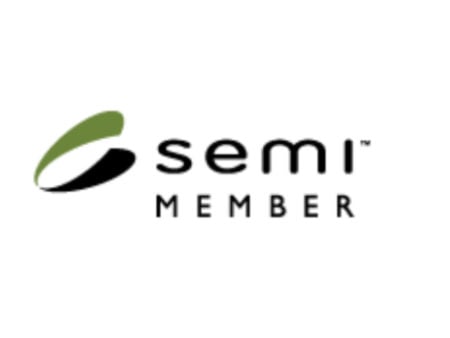 SEMI
SEMI is the global industry association serving the manufacturing supply chain for the micro- and nano-electronics industries, including: Semiconductors, Photovoltaics (PV), High-Brightness LED, Flat Panel Display (FPD), Micro-electromechanical systems (MEMS), Printed and flexible electronics, Related micro- and nano-electronics.
The industries, companies, and people SEMI represents are the architects of the electronics revolution. SEMI members are responsible for the innovations and technologies that enable smarter, faster, more powerful, and more affordable electronic products and devices that bring the power of the digital age to more people every day.
For more than 40 years, SEMI has served its members and the industries it represents through programs, initiatives, and actions designed to advance business and market growth worldwide. SEMI supports its members through a global network of offices, activities, and events in every major electronics manufacturing region around the world.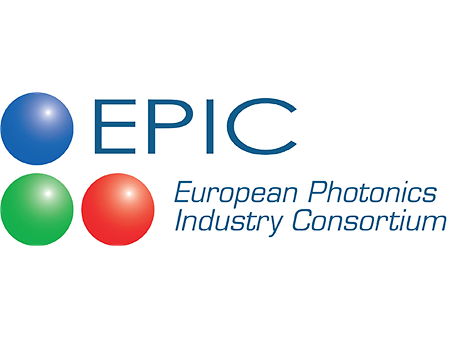 The European Photonics Industry Consortium – EPIC
Since 2017, CORIAL is a proud member of EPIC, the industry association that promotes the sustainable development of organisations working in the field of photonics in Europe.
EPIC members encompass the entire value chain from LED lighting, Photovoltaic solar energy, Photonics Integrated Circuits, Optical components, Lasers, Sensors, Imaging, Displays, Projectors, Optic fiber, and other photonic related technologies.
EPIC fosters a vibrant photonics ecosystem by maintaining a strong network and acting as a catalyst and facilitator for technological and commercial advancement.
EPIC works closely with related industries, universities, and public authorities to build a more competitive photonics industrial sector, capable of both economic and technological growth in a highly competitive world-wide marketplace.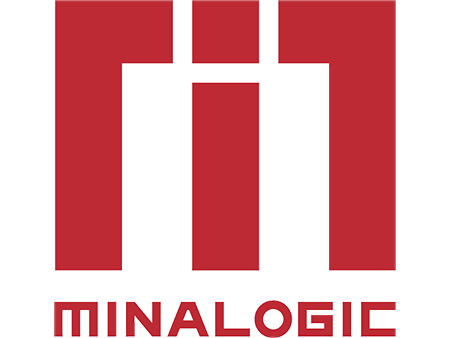 Minalogic
Minalogic is a global innovation cluster for digital technologies serving France's Auvergne-Rhône-Alpes region.
The cluster supports the region's leading innovators by facilitating networking, fostering collaborative R&D, and providing companies with personalized assistance throughout all phases of business growth.
The products and services developed by Minalogic members address all industries, from ICT and healthcare to energy and advanced manufacturing.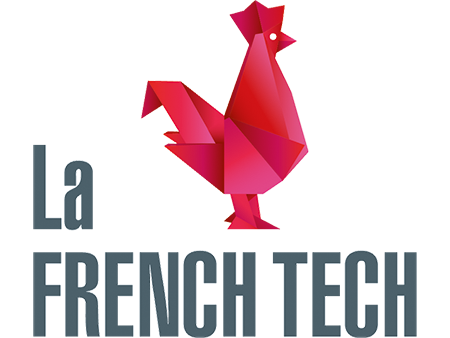 La French Tech
The French government introduced an initiative named "La French Tech" in November 2013.
The aim is to unite, organise and promote the French startup ecosystem, to boost startups' growth via accelerators and, lastly, to bolster French Tech's international influence.
With "La French Tech", which supplements both measures already rolled out to enhance France's appeal through promotion and advocacy work, and the French Tech Hubs, whose role is to coordinate French ecosystems abroad, the French government is giving itself the means to make France one of the world's most appealing nations for start-ups.
CORIAL R&D projects
CORIAL closely collaborates with top research labs, industrial leaders, and suppliers, in various market segments, to jointly develop innovative products and to gain in-depth insight into customer needs.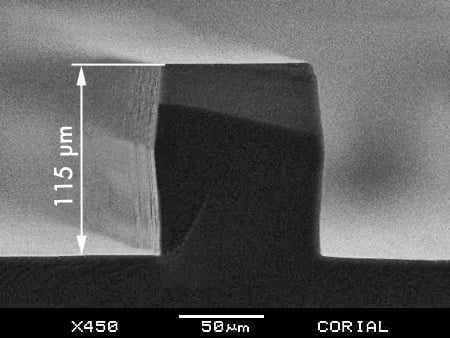 HMDE – FUI labeled and financed project
Led by CORIAL, the project HMDE – Hard Material Deep Etching – has the aim to develop micro-sized components made with hard materials (sapphire, glass, ceramics, crystals…), with 3D structures, not realizable by conventional micro-machining techniques.
Within this project, CORIAL develops a 200 mm ICP-RIE etch system which has the capability to support ICP, RIE, and DRIE technologies in the SAME reactor.
Partners of this project: CEA, ARNANO
The project is sponsored by Le Gresivaudan Communauté de Communes, Minalogic, BPI France