IMB-CNM-CSIC has ordered a CORIAL 300 mm PECVD system (Corial D350L).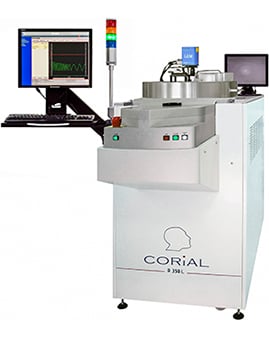 About IMB-CNM-CSIC
Institute of Microelectronics of Barcelona (IMB-CNM-CSIC) has ordered a 300 mm PECVD system (Corial D350L) for the research and development of advanced Micro/Nano integrated systems. This order strengthens CORIAL's position in Europe.
Headquartered in Barcelona, IMB-CNM-CSIC is a leading European Research Center since its foundation in 1985. The research activities of IMB-CNM-CSIC are dedicated to Micro/Nano Integrated Systems: miniaturized electronic systems which include sensing and/or actuating capabilities in addition to electronic information processing, power management and external interfaces.
Applications
Corial D350L PECVD tool is uniquely positioned to provide a wide process window. The addition of a flexible liquid source delivery module with capacity for up to 3 precursors results in achieving new levels of process flexibility towards 2 key applications:
Deposition of silicon oxide doped with B or P for the formation of BPSG (borophosphosilicate glass) layers useful as dielectric interlevel layers with smoothing topography capabilities,
Highly conformal deposition of oxide films.
Typical process performances for thick SiO2 film deposition on 100 mm Si wafer are:
Thickness up to 5 µm without intermediate plasma cleaning
High deposition rate up to 300 nm/min
Uniform WIW thickness (3%) and RI (0.005)
System configuration
The Corial D350L is a production-ready PECVD system built on a 300 mm platform, with single wafer and multi-wafer batch capability. The PECVD system is based on CORIAL's proprietary technology featuring isothermal, pressurized reactor, which provides rapid and uniform thin film deposition on wafers up to 300 mm in diameter.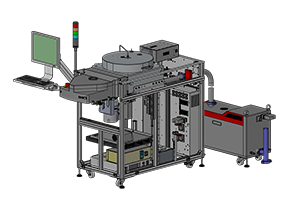 Based on a high temperature, dual pumped configuration, the Corial D350L PECVD system also offers efficient plasma cleaning at operating temperature, with no corrosion of mechanical parts. The system can operate for years without the need for manual cleaning.