CORIAL, a pioneer in design and manufacturing of plasma processing equipment for specialty semiconductor markets, is pleased to announce the opening of a customer support office in Taipei City, Taiwan R.O.C. to support its customers across Asia.
Bernin, FRANCE (September 14th, 2017)
CORIAL already has a strong installed base across Asia, and this opening is a direct consequence of CORIAL's commitment to the highest customer services. "Over 65% of our revenues are generated in the Asia-Pacific zone", commented André LECHAT, CORIAL CEO. "For the next 3 years, we are even targeting an increase of customer activity and business for CORIAL, across the entire region."
The Taipei office will provide field service support and business advice to our distributors in China, Singapore, and Korea.
For more information about our presence in Asia, please visit our website
Interested in becoming our distributor and joining the CORIAL family?
Contact Elsa Bernard-Moulin, our Marketing Manager
+33 – (0)626 89 34 93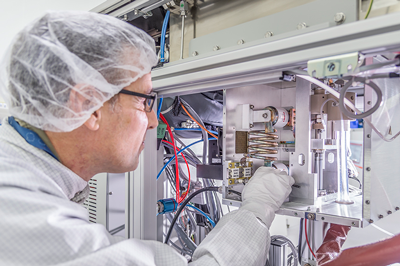 About CORIAL
Built on more than 30 years of combined experience and expertise, CORIAL is the technology leader driving innovation in plasma etch and deposition equipment for specialty semiconductor markets. At CORIAL, we address a range of end-market applications including optoelectronics, failure analysis, MEMS, power devices, advanced packaging, wireless communication and integrated optics. The technologies offered by the company include RIE, ICP, DRIE, ICP-CVD, PECVD, and ALE/ALD. Our R&D team continuously develops and fine-tunes the etching and deposition processes that will enable our customers to structure the materials of today and tomorrow. With unique features such as precise process control for damage free etch, stress free deposition, or in-situ plasma reactor cleaning for the highest industry uptimes, CORIAL is committed to deliver the highest repeatability with the lowest cost of ownership. CORIAL equipment is designed and manufactured in France. Sales and support are provided worldwide through a network of local offices and agents.