March 14-16,2018 , Shanghai New International Expo Centre
Meet Michael our Sales Director on CORIAL's Booth
SEMICON China
The World's Largest Semiconductor Industry Platform, where Market, Technology, Investment Opportunities come together!
The main focus of SEMICON China is the further development of the China semiconductor and related emerging industries. High level executives from the industry, science and government will present their view and showcase their latest products and technology in the premier stage.
For more information about this event: http://expo.semi.org/china2018
Meet us on Booth #3486 in Hall N3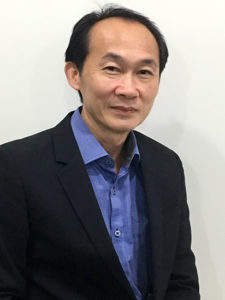 Facing development challenges with your plasma process recipes? Our Sales Director Michael will be on the ground and more than happy to discuss potential applications with you at the CORIAL booth.
Our clients can rely on us to widen their sphere of possibilities and reduce their process development times, backed by over 3 decades of expertise in process development for specialty semiconductor markets. We have the capability to process over 200 different materials. We have for example co-created processes with some of our clients to pattern the materials that are at the heart of modern life – from glass processing for biological sensors, to SiC for green energy and wireless communication with GaN technology.
Complementary to our process database, we have enlarged our equipment range to address the demanding needs of various market segments including MEMS, optoelectronics, power devices, wireless communication and integrated optics. From direct manual loading of wafer fragments in single process chamber for prototyping to fully automated handling of 6" single wafer, our portfolio offers the ability to maximize tool flexibility and asset utilization, as needed by our customers. CORIAL proposes plasma-based technologies including RIE, ICP, DRIE, ICP-CVD, and PECVD. Our tools are ALE/ALD ready.
Please contact us to arrange for a meeting on site