Last week, we welcomed our new agents Sinleader and Nauta at CORIAL Headquarters.
5-Days sales and technical training
It's not a big secret. Providing a sales and technical training to new agents and distributors is the safest path to lasting sales success.
Last week, Fang, Robin, Fred (Sinleader, CHINA) and Jung-Nam (Nauta, SOUTH KOREA) joined the CORIAL Team in Bernin for 5-days sales and technical course.
They learned about the company, sales flow, equipment range, targeted applications, basic theory on plasma processing, utilization of COSMA, installation and facilities conditions, maintenance procedures, etc…
To make the leap from "I know" to "I do," the course also included series of hands-on training
Big thanks to Bruno and Andrei for sharing their knowledge on CORIAL solutions with our new sales partners!
Contact Sinleader, our new agent in CHINA
Contact Nauta, our new agent in SOUTH KOREA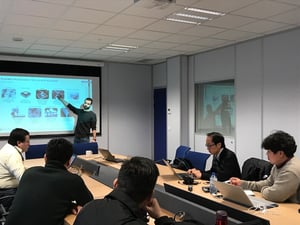 Theoretical training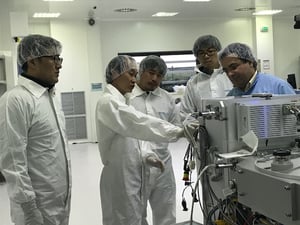 Hands-on training with our PS200 Cluster tool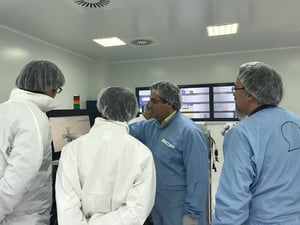 Software operations