Process & Productivity Software
Our process control software and productivity options surpass industry standards.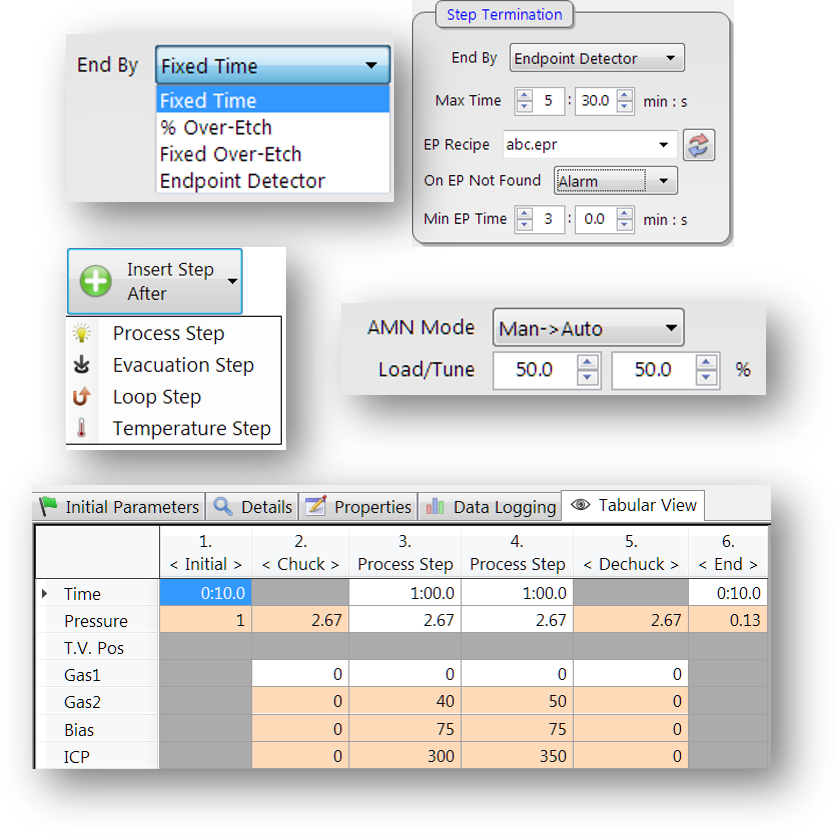 CORTEX Control System
The simplest, most efficient software to develop processes, operate, and maintain CORIAL systems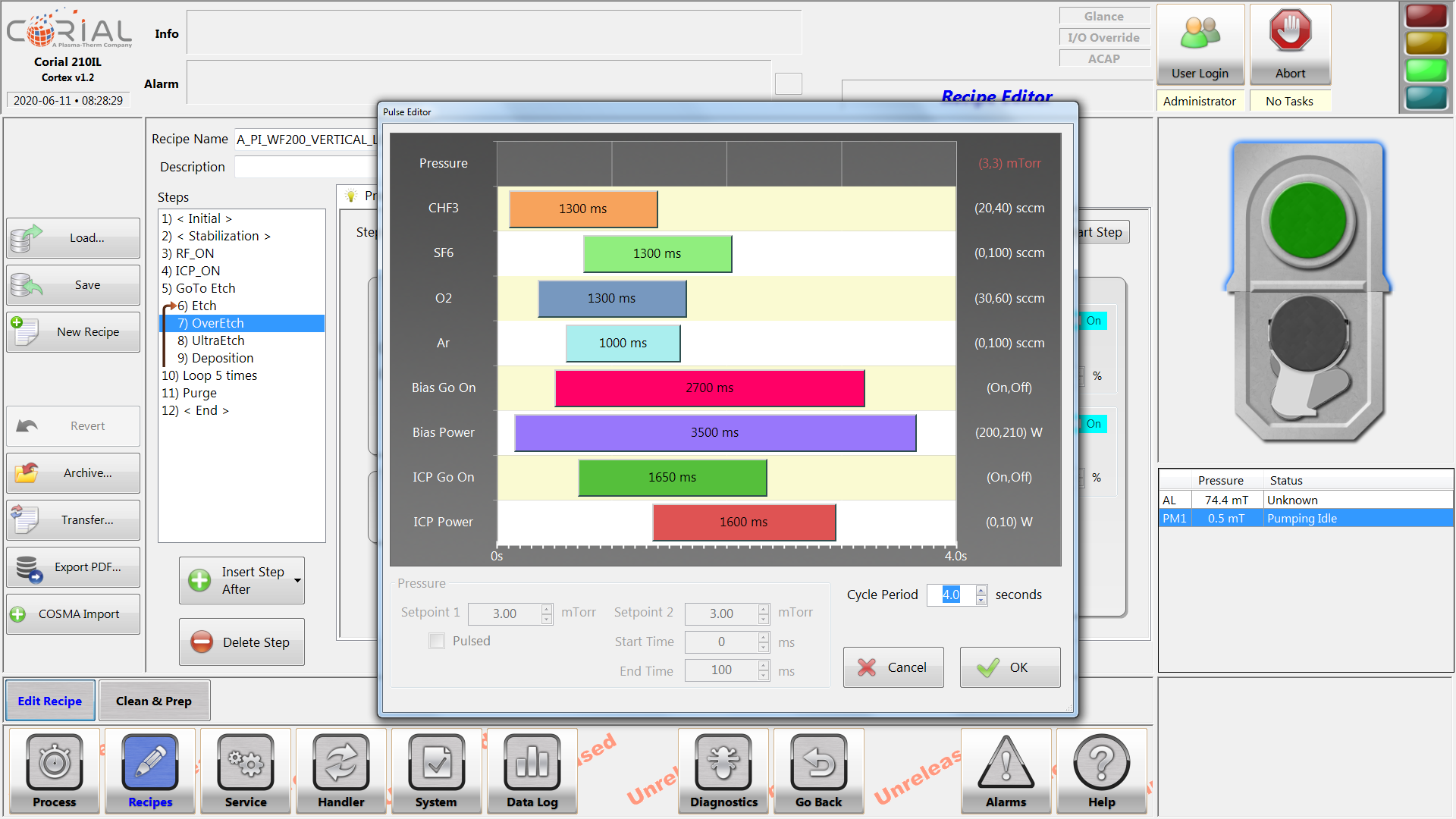 CORTEX Pulse Control System
The only control software that broadens conventional tools' process capabilities to enable time-multiplexed processes such as the Bosch Deep Reactive Ion Etch (DRIE) process, and Atomic Layer Etch or Deposition processing (ALE, ALD).
GLANCE™ RS REPROCESSING SOFTWARE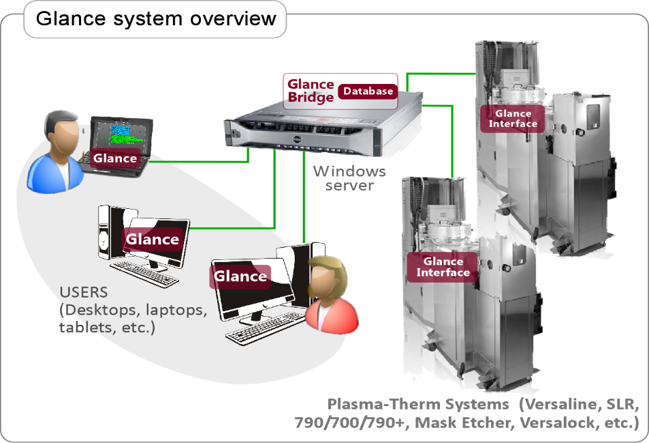 GLANCE RS Reprocessing Software
Simple and efficient software to analyze process runs and accelerate process development. GLANCE™ RS, the add-on tool to the Advanced Process Control Software for CORIAL systems efficiently displays and analyzes process runs.
GLANCE™ RS is available as standalone software, for installation on any PC.