Anisotropic RIE etching supported by a wide range of processes
Corial 210RL RIE etch system in brief
The Corial 210RL offers a flexible solution for reactive ion etching of wafer pieces, or up to full 200 mm wafers.
Designed with a vacuum load-lock, the Corial 210RL provides RIE capabilities over a variety of materials including silicon, silicon compounds, polymers, III-V and II-VI compound semiconductors, and metals.
With a small footprint, and a modular design approach supporting tiered upgrades, this etch tool is ideal for R&D centers.
Key benefits
FLEXIBILITY
Load lock enables using a combination of fluorinated and chlorinated chemistries in the same tool
System can be upgraded from a basic RIE tool to an advanced ICP-RIE system with a vacuum load lock
LOW COST OF OWNERSHIP
Reactor design and retractable liner increase time between cleans and reduce clean time
Unique shuttle (carrier) design, combined with a standard cathode, offer a cost-effective and fast reactor adaptation, suitable for multiple applications and substrate types
HIGH PERFORMANCE
Load lock ensures stable and repeatable process conditions
Optimized helium back side cooling of the substrate for excellent process control
Related processes
Our extensive process library for the Corial 210RL etcher supports a wide range of materials.
The Corial 210RL uses fluorinated reactive gases for Si, SiO2, Si3N4, Ge, W, Ta, TaN, Ti, TiN, TiW, Nb, NbN, Mo and polymer etching. To structure materials such as GaN, AlGaN, GaAs, InP and metals as Al, Cr, Ti, this RIE etcher uses CH4/H2 and chlorinated reactive gases.
R&D is the main market served by the Corial 210RL.
Upgrades
The Corial 210RL RIE etch system can be thoroughly customized with a wide range of features.
Additional gas inputs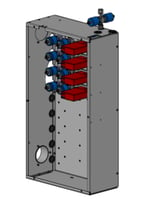 Additional gas inputs (up to 8) for more complex process gas combinations
Chamber for sputter-etch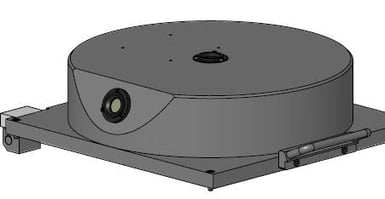 The RIE process chamber is designed for etching and/or sputtering of thin films on any kind of substrate, up to 200 mm diameter. The reactor is equipped with a removable liner to collect etch by-products and/or sputtered materials, to increase time between cleans
ICP reactor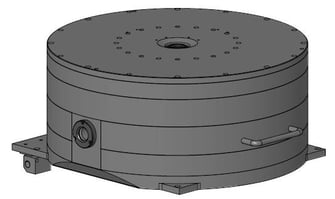 The ICP reactor is designed for applications requiring a high-density plasma source. The ICP source results in improved etch rates, better uniformity, selectivity, and profile control
Light tower

The signal light tower provides an easy-to-view indicator of the system's processing status
Laser interferometry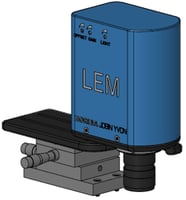 End point detection by laser interferometry to enhance etch control through automated measurement of etch rate and etch depth