Get maximum flexibility with the only 200 mm etch system with the capability to support ICP, RIE, ALE and DRIE technologies in the SAME reactor
Corial 210IL ICP etch system in brief
Corial 210IL is designed for R&D and low volume production, and offers a wide range of applications for the specialty semiconductor market.
This etcher is based on CORIAL's latest generation of inductively coupled plasma reactor. The system features high density plasma, helical antenna, 2 MHz ICP RF generator and quartz liner, enabling high etch rates and excellent uniformities.
Featuring a vacuum load lock, the Corial 210IL ensures stable process conditions and short pumping cycles, and offers the capability to run fluorinated and chlorinated chemistries in the same process recipe.
The Corial 210IL ICP-RIE system can process a wide range of materials including silicon, oxides, nitrides, polymers, metals, III-V & II-VI compound semiconductors, and hard materials.
When equipped with a 2 kW ICP source, the 210IL enables deep reactive ion etching of hard materials as Al2O3, SiC, LiTaO3, sapphire and glass.
With our CORTEX Pulse software, pulsed or time-multiplexed processes can also be applied for Atomic Layer Etching (ALE) and deep silicon etch (DRIE) on our conventional Corial 210IL ICP-RIE system.
Key benefits
PROCESS FLEXIBILITY
RF match box offers a matching range of 100 to 2000 W to accommodate a wide range of materials and customer requirements
Vacuum load lock supports using fluorinated and chlorinated chemistries in the same tool
HIGH ETCH RATE CAPABILITY
Wall temperature > 250°C, ICP max power: 2000 W; RF max power: 1000 W; high efficiency of RF coupling to plasma
Fast and uniform etching: polymers (800 nm/min), diamond (500 nm/min), GaN (1200 nm/min)…
BEST REPEATABILITY
Load lock for stable and repeatable process conditions
New cathode design and efficient helium back side cooling of the shuttle and substrate ensure uniform temperature control (from -50°C) during the etch process
EXCELLENT PARTICLE CONTROL
Retractable ICP liner collects non-volatile species and minimizes process cross-contamination
UNIQUE SHUTTLE HOLDING APPROACH
Our shuttle (carrier) design, combined with a standard cathode, offer a cost-effective and fast reactor conversion, for multiple applications and substrate types
HIGH UPTIME
Reactor with heated walls and retractable liner increases time between cleans and reduces clean time
Typical reactor cleaning time is 30 minutes
Related processes
Typical materials that can be processed with the Corial 210IL ICP-RIE system include:
Silicon
Oxides: SiO2, Si3N4
Polymers: PMMA, Polyimide, BCB, Photoresist
III-V compounds: GaN, AlGaN, InP
II-VI compounds: ZnS, CdTe, HgCdTe
Metals: Al, Cr, Au, Ni, Fe, Pt, Cu, Ti, TiN, TiW, W, Ta, TaN, Ge, Nb, Nbn, Mo
Hard Materials: Al2O3, SiC, LiTaO3, Glasses, Quartz, Sapphire
The Corial 210IL can serve a variety of applications in specialty semiconductors markets including:
Optoelectronics
MEMS
Power devices
Wireless IC
Advanced Packaging
Integrated optics
R&D
Upgrades
The Corial 210IL ICP-RIE etch system can be thoroughly customized with a wide range of features.
Additional gas inputs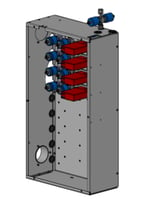 Additional gas inputs (up to 8) for more complex process gas combinations
Liner for sputter-etch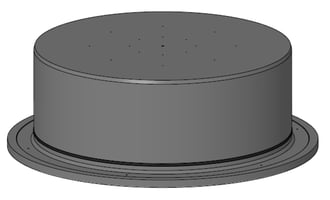 Ni coated liner to collect sputtered materials in metal RIE sputter-etch mode
Quartz liner to collect sputtered materials in metal ICP sputter-etch mode
Spacer for selectivity enhancement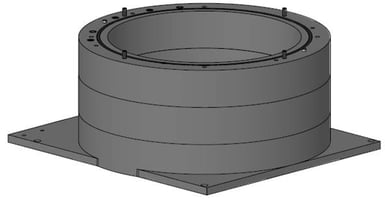 Aluminum brace to improve selectivity versus mask for Si DRIE process by a reduction of ion current impinging the wafer surface
CORTEX® Pulse software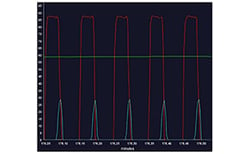 CORTEX® Pulse software adds Atomic Layer Etching and Si DRIE (Bosch Processes) capabilities to the Corial 210IL by enabling pulsation of any process parameters – including gas flow rate, working pressure, RF power, LF power…
Wide temperature range cathode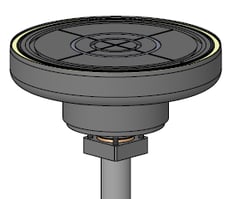 Cathode supporting low temperature functionality down to -50°C
Electrostatic chuck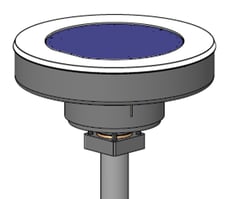 Electrostatic chuck delivers reduced capacitive coupling for low damage etch
Variety of pumps
Dry Vacuum Pump and TMP pump with varied pumping rate for increased control over the process chamber pressure
Variety of RF power supplies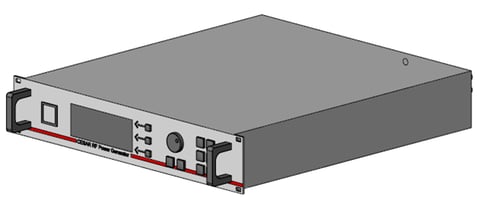 Higher and lower output power supplies with automatic matching network
Light tower

The signal light tower provides an easy-to-view indicator of the system's processing status
Laser interferometry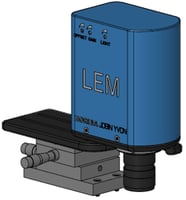 End point detection by laser interferometry to enhance etch control through automated measurement of etch rate and etch depth