High quality films deposition at low temperature, adaptable to a wide range of substrate sizes
Corial 210D ICP-CVD system in brief
The Corial 210D ICP-CVD system is ideal for R&D centers, and offers a wide range of applications for the specialty semiconductor markets.
The Corial 210D high density plasma system is based on CORIAL's latest generation of 2 MHz helical ICP reactor. It is equipped with separate gas injection for SiH4 and dopants, to deposit high quality SiO2, Si3N4, SiOCH, SiOF, SiC and aSi-H films at low temperature (<150°C)
High-temperature reactor walls supports short plasma cleaning times and low added particles.
Featuring a vacuum load lock, the Corial 210D delivers stable process conditions and short pump-down times.
Our COSMA Pulse software enables pulsed or time-multiplexed processes, to support applications ranging from deposition of super lattices for stress relief, to Atomic Layer Deposition films, all available on a conventional Corial 210D system.
A variety of substrate shapes and sizes, from wafer pieces to 150 mm wafers, can be processed in the Corial 210D ICP-CVD system.
Key benefits
PROCESS FLEXIBILITY
The RF match box wide operating range (from 100 W to 2000 W) accommodates a wide range of customer applications in RIE, ICP-RIE, and ICP-CVD modes
The vacuum load lock enables using a combination of fluorinated and chlorinated chemistries in the same tool
BEST REPRODUCIBILITY
Load lock operation and heated chamber walls offer stable and repeatable process conditions
Novel cathode design and efficient helium back side cooling of the shuttle and substrate ensure uniform temperature control during deposition
CONFIGURATION FLEXIBILITY
Our unique shuttle (carrier) design, combined with a standard cathode, enable rapid, cost-effective reactor modification to support different applications and processes, different sample shapes, and sizes, and to support future requirements.
HIGH UPTIME
The reactor's heated walls enhance plasma cleaning efficiency and reduce cleaning requirements
Only 15 minutes are required to perform a reactor clean
Related processes
The Corial 210D can serve a variety of applications in specialty semiconductors markets including:
Advanced Packaging
Wireless Communication
R&D
Low temperature Silicon Dioxide (SiO2) ICPCVD deposition process
R&D
Deposition rate 140 nm/min
Refractive index 1.47
BOE etch rate < 110 nm/min
Fast Silicon Nitride (Si3N4) ICPCVD deposition process
Advanced packaging
Deposition rate 150 nm/min
Deposition temperature 70°C
Stress -100 ± 50 MPa
Fluorinated Silicon Oxide (SiOF) ICPCVD deposition for SAW devices passivation
Wireless Communication
Deposition rate 170 nm/min
Deposition temperature 70°C
Refractive index 1.42
Upgrades
The Corial 210D ICP-CVD system can be thoroughly customized with a wide range of features.
Additional gas inputs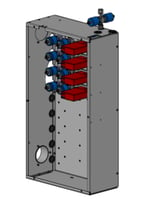 Additional gas inputs (up to 8) for more complex process gas combinations
Liner for sputter-etch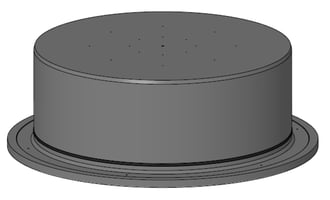 Al coated liner to collect sputtered materials in metal RIE sputter-etch mode
CORTEX® Pulse software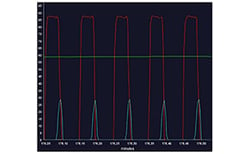 CORTEX® Pulse software adds Atomic Layer Deposition capabilities to the Corial 210D by enabling pulsation of any process parameters – including gas flow rate, working pressure, RF power, LF power…
Variety of pumps
Dry Vacuum Pump and TMP pump with varied pumping rate for increased control over the process chamber pressure
Variety of RF power supplies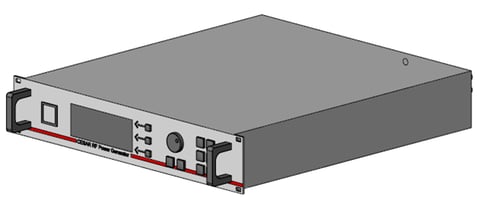 Higher output power supplies with automatic matching network
Light tower

The signal light tower provides an easy-to-view indicator of the system's processing status
Laser interferometry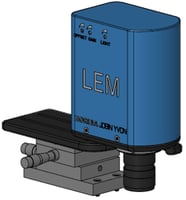 End point detection by laser interferometry to enhance process control through automated measurement of etch/deposition rate, etch depth and deposition thickness