Designed for fast and cost-effective deprocessing of dies and packaged dies
Corial 200FA RIE system in brief
The Corial 200FA combines the advantages of high rates with low cost of ownership for IC failure analysis applications.
This equipment is installed in major fabs worldwide and features simple, direct loading of packaged dies, and dies up to 10x10 mm.
The Corial 200FA RIE plasma etcher uses an ultra-high-density plasma source and is designed for etching polymers and dielectrics.
The cathode design (Hollow Cathode Discharge principle) creates a small plasma volume of only a few cubic centimeters. It is well suited for die and packaged die deprocessing for IC failure analysis.
Key benefits
HIGH ETCH RATE CAPABILITY
The Hollow Cathode Discharge (HCD) plasma source creates a small volume / high density plasma for fast and clean etching:
SiO2 (200 nm/min), Si3N4 (500 nm/min), and polymers (2000 nm/min), without metal erosion
LOW COST OF OWNERSHIP
Small footprint (0.81 m2) system with direct manual loading
Low maintenance requirements
ETCH PROFILE CONTROL
Wide process pressure operating range (from 30 mT to 100 mT) enables profile control and high anisotropic or isotropic etch rates
FLEXIBILITY
A range of adaptors conveniently accommodates a variety of sample shapes and sizes for use with the cathode, with no need to replace parts
Related processes
Typical applications served by the Corial 200FA for IC failure analysis include:
Isotropic polyimide removal
Isotropic & anisotropic nitride removal
Isotropic & anisotropic oxide removal
Upgrades
Based on a modular design approach, the Corial 200FA is upgradeable with a wide range of features.
Additional gas inputs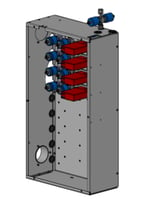 Additional gas inputs (up to 8) for more complex process gas combinations
Quartz substrate holder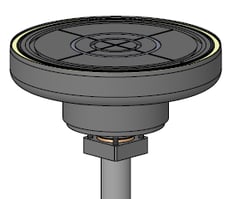 Quartz substrate holder for wafer deprocessing up to 200 mm
Laser interferometry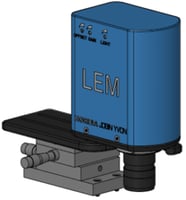 End point detection by laser interferometry to prevent TiN or metals etch
Light tower

The signal light tower provides an easy-to-view indicator of the system's processing status